The Recovery- What Happens After Burning Man?
Now that probably the craziest thing I have ever done, is done, everything seems so mediocre except that shower booooyy after the long bus trip back to Reno I tell ya that first shower in Reno was blissful ecstasy 😬 😬 😬. We shared a room with Old mate Gaz and Baby Noel (so called because he was the sweetest human and one of the youngest in camp) to save some costs and because the hotels were booked out with 1000's of burners. My main priority was getting clean and getting this hair off!. My faux locs were more dread than faux after a week in the heat and dust so mission one was to get these things off my head. The process to remove faux locs is almost as long if not longer than fixing them in the first place, see my post "RENO- The Biggest Little City in the World- Maybe Not" http://thebougiebackpacker.com/uncategorized/reno-the-biggest…-world-maybe-not/ " for a quick video on how to do faux locs yourself. 🙂
Tbh mine is not the best though here is a really good tutorial https://www.youtube.com/watch?v=-njhopbODSg
Once that was done and I was well fed and rested up a bit all I realised that I was not quite ready to let go of my burning man experience. That can't be it? I felt like I had left the planet just yesterday and today I'm in a hotel room in Reno…I had to find something else. So after a proper buffet dinner and a sprint back to the laundry mat Baby Noel and I ventured out looking for a little trouble. There was supposed to be a pool party in our Hotel the Sands Regency https://sandsregency.com/  (amongst other things )which we failed to make mainly cause my ass was lagging like a MOFO Faaaaiiill! However if you plan it out better you can definitely get something together that is less random then my night turned out but hey thats not really my style is it?. Check these out..http://www.reno.com/story/shows/2015/08/25/decompression-parties-make-burning-man-last-past-burn/32360151/
For us it went a little differently while outside of the Sands contemplating what to do with our lives we were approached by a fellow burner still dusty from the Playa and we got to chatting about what to do general consensus lets just wander until something happens, That "The Playa will provide " mentality still apparent and I tell ya what…. hmmm I smell some trouble tehehehehe..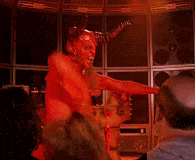 The Burning Man community is unlike any other I've been apart of its like you have a special affinity with each and every burner. I have you never done anything else where you have insta friends due to a shared experience this intense and I love it.  You don't get this at the shops, not with your sports team or school. It is really special, but so much for my chilled recovery, uhhhmm YOLO?
We wandered around for a bit with our new friend and met a few more, from there we got on a bus with much more randoms to well we really didn't know (sorry mum) but like I said they were burners so we knew we would be ok. Long story short we ended up in a penthouse party hosted by some bougie burners and d.j's from the event. It was like the universe heard my silent cry was like I got you. It was exactly what I needed to finalise my experience. This party was the thing movies are made of, which is why there are no photos HAHA! They started kicking people out after a little while the place was getting shoulder to shoulder packed and really really really hot! But by the grace of the D.j gods we were safe. It was then I was like oh man what have we gotten oursleves into. …That being said it was totally chilled the craziness subsided I watched the sunrise over Reno and It actually looked so beautiful in that moment. https://en.wikipedia.org/wiki/Reno,_Nevada
I had done all I needed to and my burning man experience was well and truly complete. Now to sleep for a moment and fly to Vegas…. lord help my liver. I'm going to need a serious detox at the end of all these shenanigans of mine.
xx
B