Vegas- I survived Round 3
So after this escapade the flashing lights of Vegas shine a little dimmer. This is my 3rd time in the city of sin and I'm very sure it won't be the last. Our main reason for pit stop Vegas was for a job opportunity for Lex, she works in the Casino industry among other things, and had an opportunity with one of the directors of MGM Grand and if your make you money in casino guuurl get yo Vegas money, right? So we went. I always say you need 4 days max in Vegas after that point you start to loose pieces of your soul and I don't know if you get those back. It's almost certain that you do not! they are left in the desert for all time it's a lot. Like too much even if you love to party and love to gamble it's still just a bombardment from every angle. If you have never been to Vegas the best way to describe it is exactly what you think it is, yes, yes it is, Vegas does not disappoint in any way.
However my favourite thing about Vegas are the stage shows, they epitomize "Go big or go home". It's epic to see the best of the best have an almost unlimited budget to do whatever the hell they want. I wish I was there for JLO and I shed a single tear that I wasn't her show hadn't opened yet.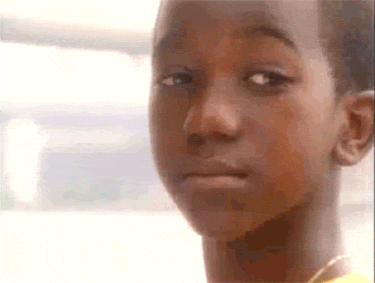 This being so the two Cirque du Sole shows we saw were Lit. The Beatles "Love" https://www.cirquedusoleil.com/beatles-love was a little too flower power for my tastes but the performers are still amazing and the set was really cool. As a music lover and performer I know it's sacrilege to admit but I'm not really a huge a Beatles fan I mean don't get me wrong they are pioneers and I respect everything they did for pop music and the creation of the "boy band" phenonium I like some tracks of course how can you not but a whole 1.5hrs of it was a bit much. Again the musicality of the show was excellent if you love teh Beatles you will have an amazing experience. Plus that one was a freebie so I'm definitely no complaining. We also saw Zumanity https://www.cirquedusoleil.com/zumanity that is some sexy ass shit, let me tell you it is not for the meek or modest and is more of a celebration of the human form with some Stella acrobatic skills on display and in full spectacular form I absolutely loved it! I didn't even want to blink for the entire show. It was truly the highlight of this little Vegas pit stop.  As for lowlights I'm not gonna go into all the nitty gritty all I can say is watch your drinks ladies and choose your promoters wisely shit can get real, real quick, highlight we were in Calvin Harris's booth that was very cool….aaaaaand I'm gonna leave it at that sheesh a girl has to have some secrets. Now true to Vegas and her TKO reputation we missed our flight by so much we had to stay over night this was no mere 2 hr miss naaah it was like a 6hr shenanigan.We went to airport to try our luck not expecting much but the ladies at check in were like the most understanding humans of all time and hooked us up. Shout out to Virgin Airlines!! https://www.virginamerica.com/ We love you!. Funny enough we thought we were slick and tried to book a hotel for the night close to the airport total fail.. Clearly we were still not ourselves and this place was hella in the desert, lucky our uber driver though a bit of a weirdo was nice enough to take us all the way back to strip to get some food and kill some time before heading back to the airport. Did he wanna hit? Most certainly, but we managed to dodge that one. We were full of ribs and chicken we had recovered from the hang over…ish and we were headed to L.A. Thankyou thankyou thankyou we survived.
xxB